Infectious Disease Control In Zena, NY
The National Institutes of Health estimates that every year around 23 million people go to a doctor's office because of infectious diseases. An infectious disease occurs when a microorganism invades tissue and causes illness. There are four common causes of infectious disease: bacteria, viruses, fungi, and parasites. Medical News Today cites that infectious disease spreads in many ways: touching something touched by someone who has the contagion, inhaling airborne particles, and contact through the skin. Also, eating food or water that is contaminated, body fluid transfer, or contact with fecal matter. One method for control of infectious disease is to disinfect the environment.
Is it necessary that you find Infection Control services in Ulster County, Advanced Disaster Recovery Inc.'s certified experts can help. Call 845-382-8222 and talk to our professional Infection Control Contractor today and learn more about our Infection Control methods.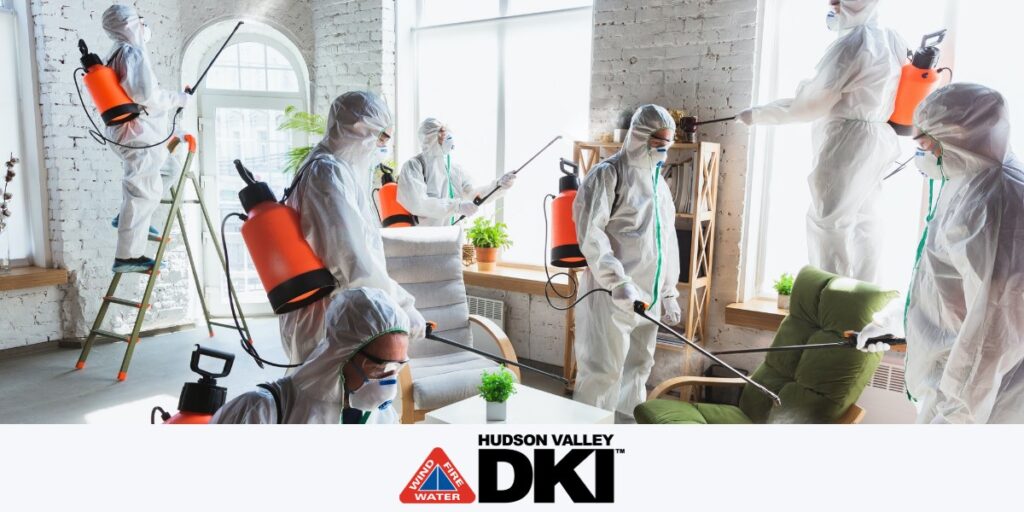 Top 10 Reasons Infectious Disease Control Companies In Zena, NY Are Called
The Center for Disease Control (CDC) states that cleaning "...surfaces followed by disinfection is a best practice measure for prevention of COVID-19 and other viral respiratory illnesses..." Specialized knowledge of the process and materials to use means that an infectious disease control company may be called. There are five key reasons that such services are called.
 A home has mold. The CDC recognizes that mold can cause infections, most notably in those who have breathing issues.

Someone in the house has or had an infectious and transmittable disease.

Someone is coming into a home that has a compromised immune system or is vulnerable to illnesses. Examples would be someone recovering from surgery, is HIV positive, a tiny or even premature baby, and an older person. 

The whole family is moving to a new home or renting a home or apartment with compromised individuals as part of the family. Again, newborns, the elderly, and those with weak immune systems are examples of such compromised individuals.

Peace of mind. With COVID-19 being a part of our lives, some homeowners want peace of mind that a professional service has disinfected their home.

Home renovations. During a refurbishment, a homeowner uncovers dead animals or fungal growth and fear- what did I expose myself to, and how do I get rid of it? 

Quality of drinking water. There may be biofilm in areas of plumbing or discolored water in the home.

Sewage spills. This may happen when a septic system fails, or toilet water overflows, or there is a break in the discharge line.   

Size of area. The home may be too large for the homeowner to deal with disinfecting, or the owner too frail to accomplish the task.

Growth is observed around the HVAC system. Owners are concerned about what is in the air that they are breathing and want to system evaluated or just cleaned.
Trying to locate Infection Control services in Ulster County, Advanced Disaster Recovery Inc.'s professionals can help. Call 845-382-8222now to speak to a professional Infection Control Service today and learn about our Infection Control methods.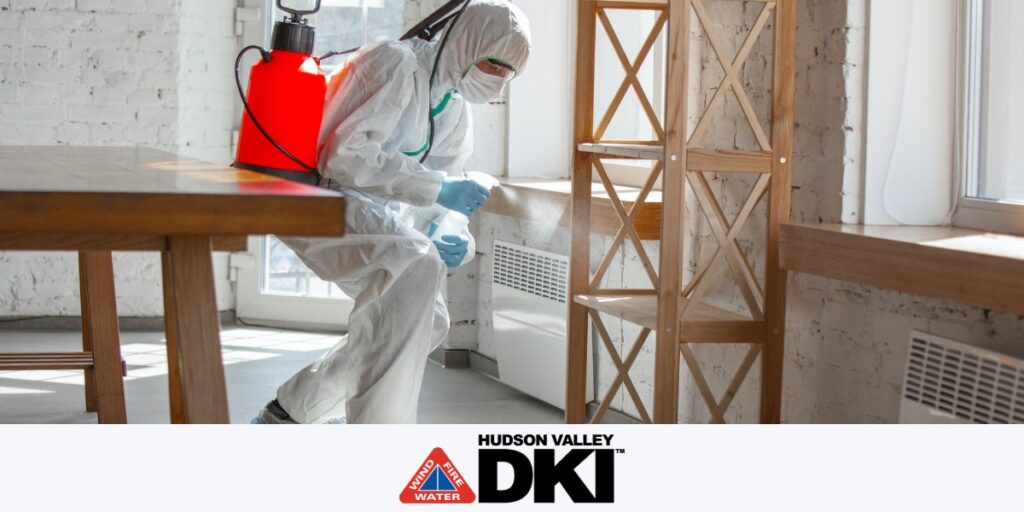 Questions To Ask An Infectious Disease Control Professionals In Zena, NY
Everyone wants to be sure that the company they hire to perform a service can handle the job properly and efficiently. When looking to hire such a company, there are some questions that it would be prudent to ask.
How many years have you been in this business?

Are you licensed, bonded, and insured? Will you offer me proof?

How many technicians do you have on staff in your office?

What certifications do your technicians have?

How long will the job take?

When can you start?

Are you willing to work with my insurance company?

If testing is required, will you use an inspector that is not affiliated with your company to do the testing?

Will you tell me - and provide specs - on the materials you use on the job?

Will your staff be wearing the proper protective gear and follow all OSHA guidelines? 

Will you follow all local, state, and federal guidelines that outline the process to be used?

How will I know what you have accomplished each day?

How will you certify that the job has been successful?

What are your terms of payment?

Can you give me references? 
Scouring the web to learn about Infectious Disease Control services in Ulster County, Advanced Disaster Recovery Inc.'s professionals can help. Call 845-382-8222 and speak to a professional Infection Prevention and Control Service and learn more about our Infectious Prevention and Disease Control methods.
The Best Infectious Disease Control Company Near Me Is Advanced Disaster Recovery Inc.!
Diligence on the job and providing science-based solutions to meet a customer's needs - that is what [iss_company-name] stands for. We will work tirelessly to make sure that we complete your job using industry-standard equipment and materials. Our adherence to local, state, federal, and OSHA standards will ensure a safe and effective outcome. Please give us a call at 845-382-8222 and let us give you a chance to see why we are the best at what we do!
Are you searching for Infection Control services in Ulster County, Advanced Disaster Recovery Inc.'s certified specialists can help. Call 845-382-8222 today to talk to an expert Infection Prevention and Control Contractor and learn more about our Infection Prevention and Control methods.
LOCAL SERVICE AREA
SERVICE AREA COUNTY
Ulster County
SERVICES AREA CITIES
Woodstock (CDP), Watchtower, Woodstock, Wawarsing, West Hurley
SERVICE AREA ZIP CODES
12401, 12498
RELATED SERVICES