Matthew Benner Strengthens Advanced Disaster Recovery, Inc.
Pennsylvania Native named Commercial Relationship Manager of leading restoration contractor
November 22, 2022 (Harrisburg, Pa.) – Advanced Disaster Recovery, Inc., a leading restoration contractor in the Northeast, has announced the addition of Matthew Benner as Commercial Relationship Manager out of its Harrisburg, Pa. location. Benner will help grow Advanced DRI's presence in the region by forging relationships with commercial facilities.
"Matthew is another in a long line of exceptional people we have selected to help grow our company," said Advanced Disaster Recovery, Inc. CEO Greg Boatwright. "His extensive sales experience and wealth of knowledge will help us grow in the greater Harrisburg market."
Benner carries more than 20 years of business-to-business sales experience and has earned President's Club for Sales Excellence recognitions from multiple employers. Most recently he was responsible for new business sales and account management for a Pennsylvania-based HVAC, Electrical, Plumbing, and Refrigeration company.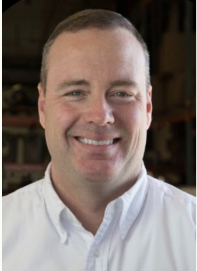 Advanced Disaster Recovery, Inc. has been providing restoration services to commercial, insurance, and residential clients in New York, New Jersey, Connecticut, and Pennsylvania for more than 40 years. The company's services include emergency response, construction, catastrophe response, contents restoration, environmental, fire and smoke damage, and flood repair. Advanced Disaster Recovery, Inc. professionals are expertly trained and certified in the latest home restoration and remediation techniques. To learn more, call (845) 294-8242 or visit advanceddri.com. Businesses or residents requiring emergency services, can call (845) 294-8919 24 hours a day, 7 days a week.