Advanced Disaster Recovery, Inc. Receives U.S. Federal Contractor Registration Verification Vendor Certification
USFCR allows the company to participate in government-contracted opportunities
January 11, 2023 (New Hampton, N.Y.) – Advanced Disaster Recovery, Inc. (ADRI), a leading restoration contractor in the Northeast, has announced today that the company has received a U.S. Federal Contractor Registration (USFCR) verification vendor certification. Completion of the USFCR program allows ADRI to participate in federal procurement opportunities in the company's service regions of New York, New Jersey, Pennsylvania, and Connecticut.
"This is an exciting achievement for our company," said Advanced Disaster Recovery, Inc. CEO Greg Boatwright. "The USFCR certification allows ADRI to engage in more business opportunities, including federally-contracted projects, furthering our ability to provide quality and reliable restoration services across the Northeast."
The USFCR is a third-party federal registration firm that has assisted businesses and nonprofit organizations for more than 10 years. Its mission is to simplify government contracting by providing registration and certification services, technology, and training to help them succeed in the federal sector.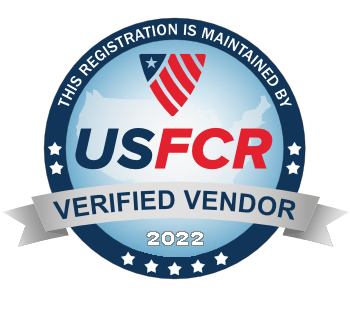 Advanced Disaster Recovery, Inc. has been providing restoration services to commercial, insurance, and residential clients in New York, New Jersey, Connecticut, and Pennsylvania for more than 40 years. The company's services include emergency response, construction, catastrophe response, contents restoration, environmental, fire and smoke damage, and flood repair. Advanced Disaster Recovery, Inc. professionals are expertly trained and certified in the latest home restoration and remediation techniques. To learn more, call (845) 294-8242 or visit advanceddri.com. Businesses or residents requiring emergency services, can call (845) 294-8919 24 hours a day, 7 days a week.