Advanced Disaster Recovery, Inc. Welcomes Jeffrey Meserve as Relationship Manager
Former client and sales manager joins the Advanced DRI team at Connecticut location
December 14, 2022 (Marlborough, Conn.) – Advanced Disaster Recovery, Inc., a leading restoration contractor in the Northeast, recently welcomed Jeffrey Meserve as a relationship manager to help the company serve the Greater Hartford region.
"We are excited to welcome Jeffrey to the team. His professional experience is perfectly suited for Advanced DRI's needs, and we are confident that his skill set will be a great asset as we work to expand our customer base in the market," said Advanced Disaster Recovery, Inc. CEO Greg Boatwright.
Meserve formerly served as the regional client and sales manager for an adjusting firm and insurance company. There, he demonstrated exceptional skills and gained valuable experience working with national companies offering adjuster services. His past work experience also includes regional sales positions for industry leaders around the country.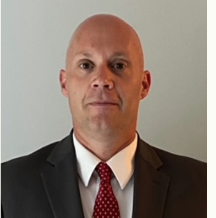 Advanced Disaster Recovery, Inc. has been providing restoration services to commercial, insurance, and residential clients in New York, New Jersey, Connecticut, and Pennsylvania for more than 40 years. The company's services include emergency response, construction, catastrophe response, contents restoration, environmental, fire and smoke damage, and flood repair. Advanced Disaster Recovery, Inc. professionals are expertly trained and certified in the latest home restoration and remediation techniques. To learn more, call (845) 294-8242 or visit advanceddri.com. Businesses or residents requiring emergency services, can call (845) 294-8919 24 hours a day, 7 days a week.